Designing The Perfect Automotive Website
When an automotive website works, there are obvious signs of success like an increase in site visitors and contacts originating from the site. But those are the measures or outcomes of a successful site and really don't tell you why the site works in the first place. So, what exactly makes an automotive website successful? It isn't as elusive as you might imagine when you think of it from a customer's point of view. As a consumer, you want the websites you visit to be organized, welcoming, informative, and attractive, and your customers want the same thing.
Great Websites are Organized, Useful, Appealing and Credible
Customers begin to establish trust with your business from the moment they visit your website. One of the most important ways you can demonstrate your credibility is by having an organized, informative, and visually appealing website. ATC Auto Center is perfect example of an automotive website that grabs viewer attention with appealing graphics and a clear layout.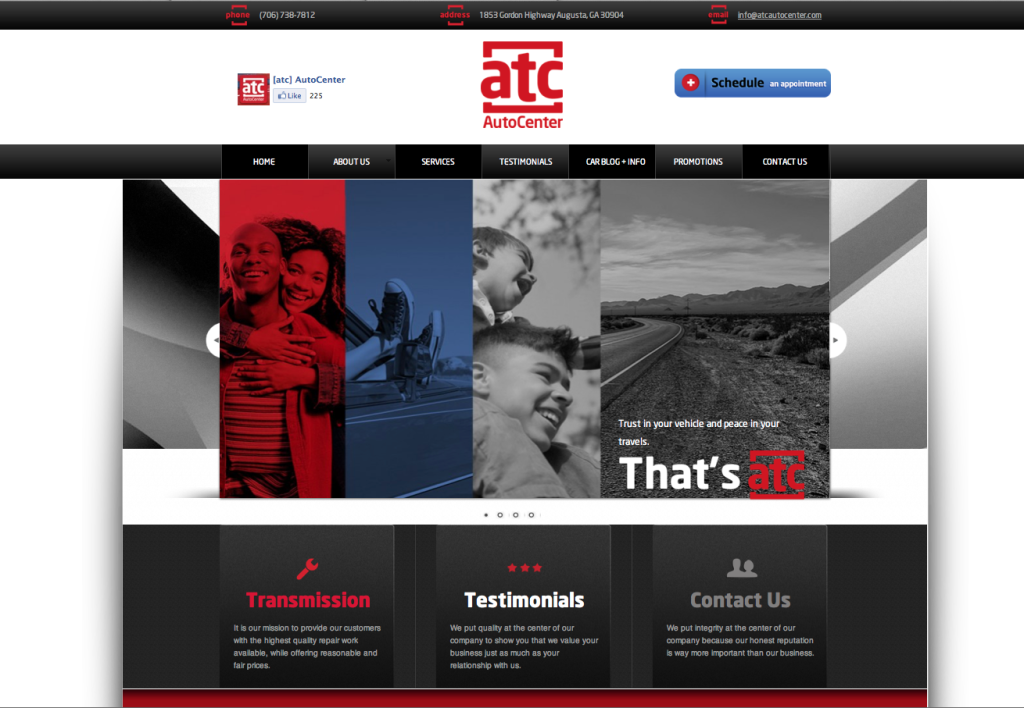 Make Your Site Welcoming
In many cases, your website is the customer's first introduction to your automotive business and will be a huge factor in helping them decide if they want to visit your shop. As a business owner in the automotive industry, it isn't always easy to devote a lot of time to get to customers you when you're tied up in plenty of other tasks. An inviting website fills in the gaps and provides a way to connect with the customer immediately. Davis Car Care's site really showcases a personal touch and stands out amongst competitors.
Have a Clear Call to Action
Sometimes customers fail to take action simply because we fail to ask them or make it too difficult. One of the most important elements of a successful website is a having a clear Call to Action in an easy to find location. If visitors have to click around the site to find a promotion, coupon to redeem, or contact form, they'll probably just navigate away from the site, perhaps to a competitor. I-70 Auto Services invites visitors to make an appointment straight from the homepage- a clear call to action and an overall well-organized, user-friendly site.
CarCareCONNECT specializes in automotive website design, and we have the satisfied customers to prove it. Check out more of our custom website designs, an overview of our design services, or go ahead and set up an appointment with us today to learn how we can help your shop create a sleek new look that you and your customers will love.
For more tips on automotive marketing and design follow CarCareCONNECT on Facebook and Twitter!
READY TO GET STARTED?
Request more information or get started with CarCareCONNECT by clicking the button below!