5 Most Talked About Cars at the 2017 New York International Auto Show
This year's New York International Auto Show took place April 14-23 in New York City, and there wasn't a shortage of innovative cars. The show is one of the first and largest attended auto shows in North America.
When the New York International Auto Show started in 1900, it was named the Automobile Club of America's First Annual Automobile show. Sixty-nine exhibitors gathered in Madison Square Garden for a week to show approximately 160 vehicles. For the inaugural show, it is estimated that 48,000 visitors had attended. The vehicles that were on display had price tags ranging from $280-$4,000 (equivalent to $7,680-$109,750 in 2017).
Today, more than a million attendees visit the New York International Auto Show, and the price tags of the vehicles on display far surpass what they did in 1900.
In case you didn't get to make it to the Big Apple this year, we have put together a list of some of the most exciting and talked about cars that drove onto the auto show floor this year.
Toyota FT-4X
Toyota is making an effort to appeal to the adventurous millennial generation with the introduction of the FT-4X, which stands for "Future Toyota Four-Wheel Drive." Toyota described this group of buyers as those who "are fond of the outdoors but operate almost always indoors." They would "enjoy venturing into new neighborhood and national parks, but hardly plan ahead."
So what are these adventure-ready features? The Toyota has a "multi-hatch" that opens both horizontally and vertically. It also has USB outlets in the armrests, a GoPro camera mounted on the rearview mirror and integrated power outlets. We think one of the craziest features of the FT-4X is a North Face armrest that can be pulled out to use as a sleeping bag. How convenient!
One thing you won't find in this Toyota is a touchscreen navigation system. Instead, there is an attached smartphone mount for drivers to use their phones as a GPS (because most millennials would rather use a smartphone than a built-in navigation system).
Even if you're not a millennial, grab your friends and pile into the Toyota FT-4X for a spur-of-the-moment adventure!
2018 Dodge Challenger SRT Demon
The 2018 Dodge Challenger SRT Demon is exactly that, a demon. The car was designed with drag racers in mind and the following stats really make that point:
Highest horsepower of any production car (840 horsepower)

Highest G-force by a production car

First wheelie by a production car

World's fastest 0-60 production car

World's fastest ¼ mile for a production car
Only 3,300 Demons will ever be built. That's probably a good thing because with too many of these monsters out there the roads would be hell.
Dodge's Tim Kunishi summed up the Demon perfectly at the unveiling,"We wanted to build a car for NHRA, not the PTA."
---
2018 Grand Cherokee Trackhawk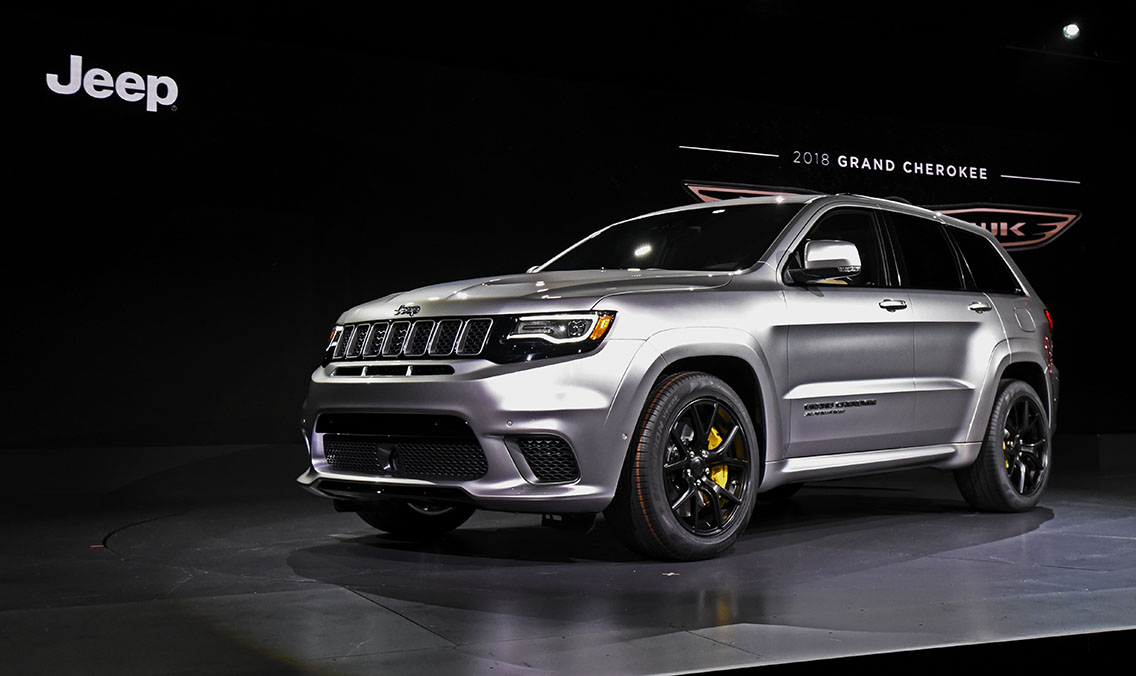 The 2018 Grand Cherokee Trackhawk is a 707-horsepower, off-road capable, luxury-lined five-person SUV. It is built for people that want a sports car with the capabilities of having an SUV. In other words, it is a luxury car in an SUV body.
While this type of vehicle may not seem like one that many millennials would buy, one way that this vehicle is trying to appeal to a younger generation lies in its touchscreen. In the touchscreen there are multiple "pages" that catalog the Trackhawk's performance at any given moment, as well as the driver's exploits.
The best part is that you can save the info and send it as a Snapchat or even save it to a USB. While this may seem crazy, Jeep says that this is a feature that its customers have been asking for.
If you're looking for an upscale SUV, the 2018 Grand Cherokee Trackhawk may be the car for you.
Mercedes-AMG GLC63
Mercedes-AMG introduced this mid-sized SUV with a powerful eight-cylinder biturbo engine. The vehicle can accelerate from 0 to 60 mph in 3.9 seconds.
The SUV was summed up perfectly by the CEO of Mercedes-AMG, Tobias Moers. It will be "the world's fastest family car," he said. "This means your kids will never be late to school."
To sum it up, the Mercedes-AMG GLC63 is your children's key to no more after-school detention. If you're a parent who still enjoys a thrill ride, consider the Mercedes AMG GLC63 as your new family vehicle.
Honda Clarity Plug-in Hybrid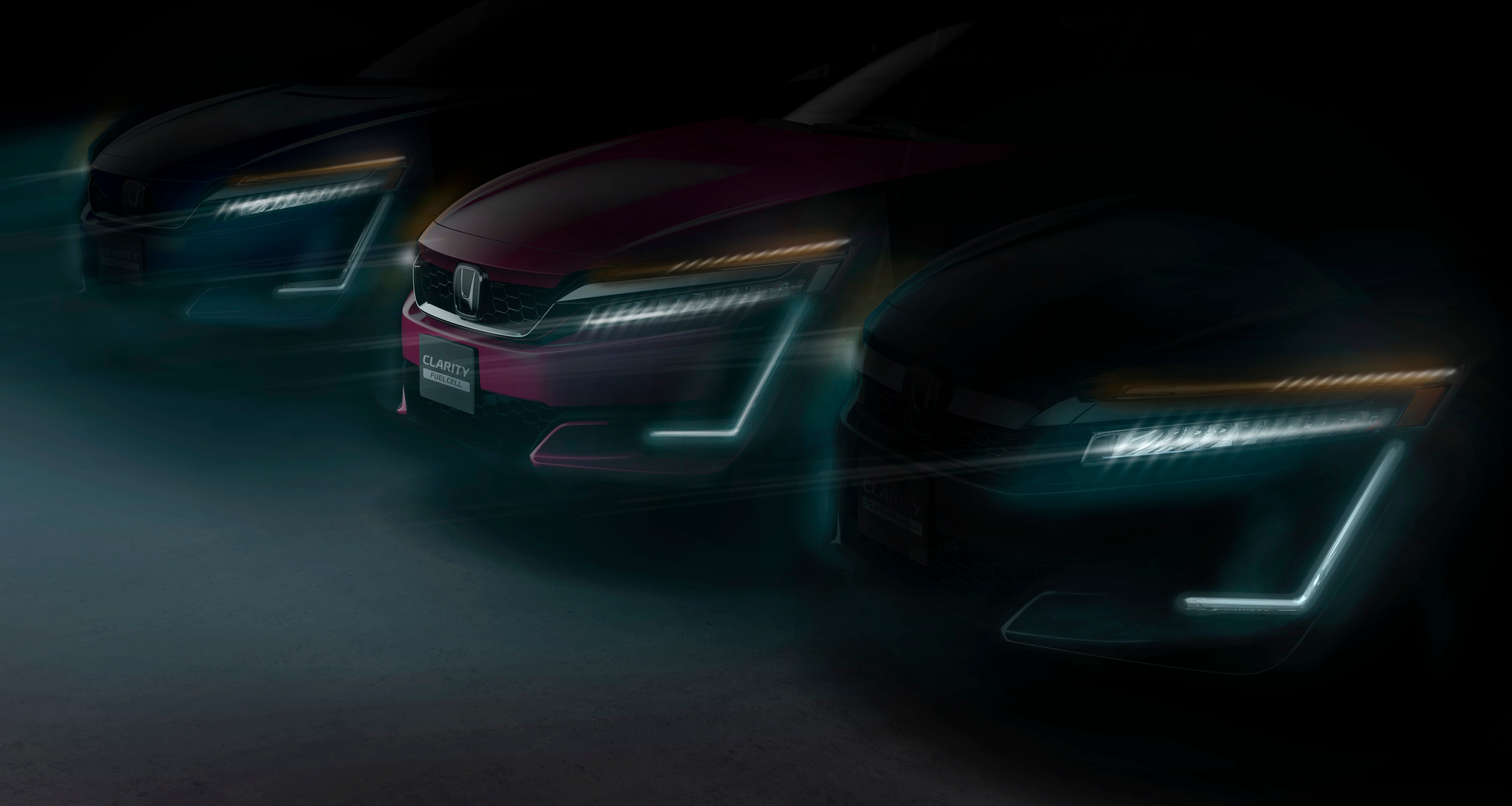 Honda has furthered its venture to appeal to green drivers with the introduction of the Honda Clarity Plug-in Hybrid, one of the cars in the Honda Clarity series. (The Clarity series is the first of its kind in the industry to offer fuel cell, battery electric and plug-in hybrid powertrains on a single vehicle platform.)
Honda estimates that the Clarity Plug-in Hybrid will have an EPA range rating of 105 MPGe and a gasoline-only rating of 42 miles per gallon. It will feature three selectable modes, which provide the ability to maximize efficiency or driving performance. Another feature of the Clarity Plug-in Hybrid that sets it apart is the high-percentage of environmentally-friendly materials used in car, including plant-derived bio fabrics for much of the interior.
Honda announced that the Clarity series is the first step towards its goal that two-thirds of its vehicle sales will be electrified by 2030. So if you're in the market for an EV, the Honda Clarity Plug-in Hybrid may be a good choice for you when its sales launch in all 50 states.
As always, the New York International Auto Show offered the latest vehicle bells and whistles. One trend that we did notice was the shift in appeal to millennials, the upcoming vehicle buyer. This is something that we expect to see for the next few years as millennials start to accumulate a higher purchasing power.
If you were able to attend this year's show or just stayed up with the headlines, post a comment on our Facebook page with the coolest car you saw! Don't forget to put next year's New York International Auto Show on the calendar! The show will be coming back March 30-April 8, 2018.
---
Sources:
https://www.usatoday.com/story/money/cars/2017/04/12/toyota-ft-4x-concept-new-york-auto-show/100357936/
http://toyotanews.pressroom.toyota.com/releases/2017+nyias+ft4x+concept+global+reveal+kevin+hunter+ian+cartabiano.htm
https://media.mbusa.com/releases/release-d109105f65f933c0975b0ab09d07afe7-mercedes-benz-highlights-at-the-2017-new-york-international-auto-show-nyias
http://hondanews.com/releases/honda-clarity-bev-phev-debut-at-new-york-international-auto-show-april-12-2017

Do you want to grow your shop?
Scan your website today for a full report that will provide insight into how your can find more customers online!
READY TO GET STARTED?
Request more information or get started with CarCareCONNECT by clicking the button below!